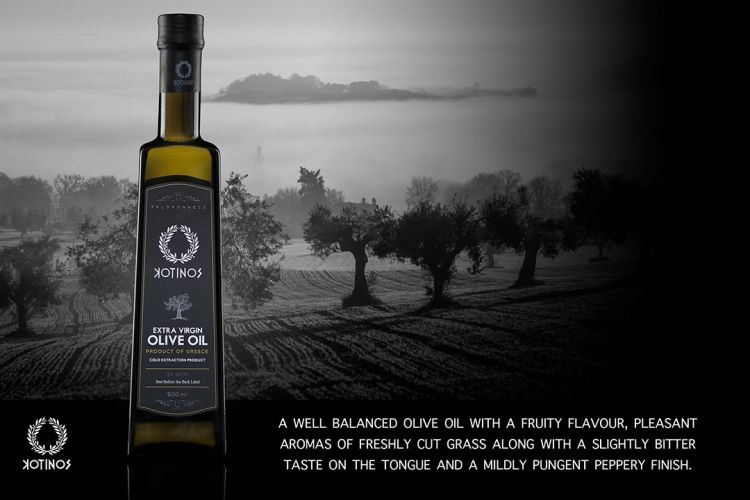 Kotinos  Extra Virgin Olive oil is an award winning high quality product,  ideal for a healthy Mediterranean diet. It is the result of its local environment-the soil, the variety and the people that love it. It's of the "KORONIA" variety and it has a thick soft texture, unique fruity taste with a mildly pungent, peppery finish, a fresh and clean smell, low acids and rare nutrients. It is produced with the minimum time lag, between the olive harvest and olive oil production.
Our company puts every effort into ensuring high quality at all stages of the olive oil production process, closely monitoring every stage from the variety of the trees, the timely harvesting of the olives at the proper stage of ripeness, immediate cold pressing and bottling. 
The olive groves are tended by local producers mainly in the following Greek municipalities: Ilis and Ancient Olympia.
Available in: 250ml, 500ml & 5lt